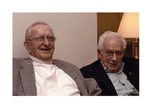 Description
This collection gives insight into the pre- and inter-wartime life of George H. Sweet Jr. '42 as a member and captain of L.S.T. 358 in the Mediterranean. It also provides general information about World War II in the Mediterranean and L.S.T.s. It further gives a glimpse of the experiences of Donald Sweet '49 as an aircrewman in the Pacific theater, specifically about life and important happenings during the invasion of Okinawa in 1945.
Special Collections and College Archives Finding Aids are discovery tools used to describe and provide access to our holdings. Finding aids include historical and biographical information about each collection in addition to inventories of their content. More information about our collections can be found on our website http://www.gettysburg.edu/special_collections/collections/.
Collection Size
.81 cubic feet
Publication Date
Fall 2010
Keywords
World War II, WWII, Second World War, War Correspondence, LST 358, Light Ship-Tank 358, Sailor Aviators, Navy Patrol Bombing Squadron, Okinawa, Pacific Theater, Mediterranean Theater, Gettysburg College, Phi Delta Theta
Disciplines
European History | History | Military History | Oral History | Public History | United States History
Copyright Note
This finding aid appears in Gettysburg College's institutional repository by permission of the copyright owner for personal use, not for redistribution.
Recommended Citation
Ungemach, Elizabeth M., "MS-117: Papers of George H. Sweet Jr. '42" (Fall 2010). Special Collections and College Archives Finding Aids. Special Collection and College Archives, Musselman Library, Gettysburg College.
Document Type
Finding Aid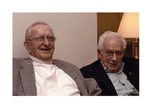 COinS