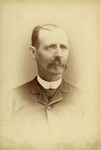 Description
The Lewis W. Tway Collection consists of two boxes of Civil War mementos. Items carried by Tway during the war include a "housewife", bible, inkwell, diary, currency (fractional and postage) and photographs (of himself and another soldier). The collection contains a letter written to his sister soon after he was wounded, the torn swatch of pants through which the bullet entered his leg, and two letters from a young lady whose comfort package he received in 1865. Also included in the collection are Tway's official papers from the war: his furlough, discharge and pension certificates.
Items from the 50th reunion of the 147th N.Y.V. at Gettysburg include a photograph of the surviving members, a lithographed muster roll of Company K, and a tip cup. Other personal items in the collection are Tway's marriage certificate, obituary, a book presented to his wife on their wedding day, certificates of membership to Stella Lodge and three G.A.R badges. The also collection contains a number of photographs of Tway, his wife, and his daughter from the period 1860-1920, as well as artifacts.
Special Collections and College Archives Finding Aids are discovery tools used to describe and provide access to our holdings. Finding aids include historical and biographical information about each collection in addition to inventories of their content. More information about our collections can be found on our website http://www.gettysburg.edu/special_collections/collections/.
Publication Date
April 2000
Keywords
Civil War, 147th New York, Battle of the Wilderness, G.A.R., Grand Army of the Republic, 50th Reunion, Battle of Gettysburg
Disciplines
History | Military History | Social History | United States History
Copyright Note
This finding aid appears in Gettysburg College's institutional repository by permission of the copyright owner for personal use, not for redistribution.
Recommended Citation
Foster, Melodie A., "MS-011: The Lewis W. Tway Collection" (April 2000). Special Collections and College Archives Finding Aids. Special Collection and College Archives, Musselman Library, Gettysburg College.
Document Type
Finding Aid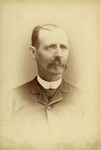 COinS