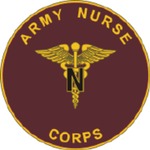 Description
This collection contains photographs, a scrapbook, newspapers, maps, military records, and more focused on Anita Faller Alford's military service as a nurse during World War II.
Special Collections and College Archives Finding Aids are discovery tools used to describe and provide access to our holdings. Finding aids include historical and biographical information about each collection in addition to inventories of their content. More information about our collections can be found on our website http://www.gettysburg.edu/special_collections/collections/.
Publication Date
March 2012
Keywords
Margaret Hague Hospital, U.S. Army Nurse Corps, 121st General Hospital, Camp Lufton, Adams County Visiting Nurse Association, Gettysburg CollweWorld War II, WWII, Second World War, women in war, Atlantic City and New Jersey history, World War II England, World War II Ireland, World War II Scotland, World War II Anglo-American relations, World War II Franco-American relations, World War II U.S. service hospitals overseas, Post-World War II France, Post-World War II Germany
Disciplines
European History | History | Military History | Social History | United States History | Women's History
Copyright Note
This finding aid appears in Gettysburg College's institutional repository by permission of the copyright owner for personal use, not for redistribution.
Recommended Citation
McKinney, Devin, "MS-126: The Anita Faller Alford Collection" (March 2012). Special Collections and College Archives Finding Aids. Special Collection and College Archives, Musselman Library, Gettysburg College.
Document Type
Finding Aid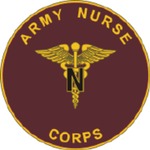 COinS