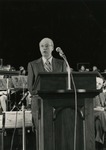 Description
This collection consists of material retained by William Darrah as it related to his position as an administrator and a faculty member at Gettysburg College. It includes correspondence, primarily from students, former students and parents of students; a report of his administrative activities as director of a continuing education program attempted by the College in the mid-1950s; a review of the varied research and presentation interests of Mr. Darrah while a member of the faculty; and materials that preserves his legacy to his profession, to his interests in the history of photography, science and technology, and to Gettysburg College.
Special Collections and College Archives Finding Aids are discovery tools used to describe and provide access to our holdings. Finding aids include historical and biographical information about each collection in addition to inventories of their content. More information about our collections can be found on our website http://www.gettysburg.edu/special_collections/collections/.
Collection Size
.27 cubic feet
Publication Date
Summer 2012
Keywords
Gettysburg College, history of photography
Disciplines
History | Photography | Social History | United States History
Copyright Note
This finding aid appears in Gettysburg College's institutional repository by permission of the copyright owner for personal use, not for redistribution.
Recommended Citation
Couchman, G. Ronald, "MS-128: Papers of William C. Darrah" (Summer 2012). Special Collections and College Archives Finding Aids. Special Collection and College Archives, Musselman Library, Gettysburg College.
Document Type
Finding Aid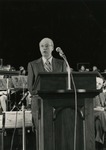 COinS