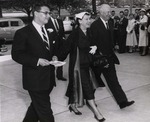 Description
A large portion of the collection contains documents related to the management of the Pennsylvania German Society. It includes correspondence from fellow Directors, Committee Chairs, Society members, authors and researchers; as well as memos, minutes, and financial records from various Society committees. A portion of the Society- related papers include documents, pamphlets and sources relating to Society events, issues, and special interests.
Smaller portions of the collection have personal scrapbooks, photos, and postcards of Weiser's travels in Europe, the United States, and his time at Gettysburg College. Some others are related to the Lutheran church and early German immigrant culture.
Special Collections and College Archives Finding Aids are discovery tools used to describe and provide access to our holdings. Finding aids include historical and biographical information about each collection in addition to inventories of their content. More information about our collections can be found on our website http://www.gettysburg.edu/special_collections/collections/.
Collection Size
13 cubic feet
Publication Date
August 2013
Keywords
Pennsylvania German Society, Gettysburg College, Lutheran Theological Seminary, St. Paul's Lutheran Church, Biglerville, Pennsylvania German
Disciplines
Cultural History | History of Religion | Social History | United States History
Copyright Note
This finding aid appears in Gettysburg College's institutional repository by permission of the copyright owner for personal use, not for redistribution.
Recommended Citation
Bowen, Stephanie, "MS-143: Frederick Weiser '57 Papers" (August 2013). Special Collections and College Archives Finding Aids. Special Collection and College Archives, Musselman Library, Gettysburg College.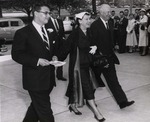 COinS