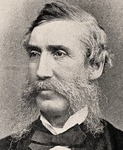 Description
The Col. William Brisbane Papers consist of 133 documents covering a span of thirty-three years, from 1858 to 1891, with the bulk of these springing from Brisbane's service in the American Civil War from 1861 to 1863. The early documents of the collection illustrate Brisbane's personal service, containing such items as his own commission and discharge papers for the Pennsylvania Volunteers as well as an invitation to dinner at the house of his brigade commander, Winfield Scott Hancock.
Special Collections and College Archives Finding Aids are discovery tools used to describe and provide access to our holdings. Finding aids include historical and biographical information about each collection in addition to inventories of their content. More information about our collections can be found on our website http://www.gettysburg.edu/special_collections/collections/.
Collection Size
.50 cubic feet
Publication Date
May 2014
Keywords
Civil War, Civil War Correspondence, 8th Pennsylvania, 49th Pennsylvania, Army of the Potomac, Battle of Antietam, Pennsylvania Emergency Militia, Battle of Gettysburg, Winfield Scott Hancock
Disciplines
History | Military History | United States History
Copyright Note
This finding aid appears in Gettysburg College's institutional repository by permission of the copyright owner for personal use, not for redistribution.
Recommended Citation
Caswell, Bryan G., "MS-162: Col. William Brisbane Papers" (May 2014). Special Collections and College Archives Finding Aids. Special Collection and College Archives, Musselman Library, Gettysburg College.
Document Type
Finding Aid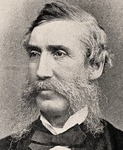 Included in
COinS