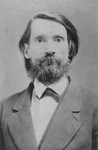 Description
The Thomas Cheshire Papers mainly consist of his handwritten document describing his capture, prison experience, and escape from Andersonville. The manuscript is supplemented by correspondence written by Cheshire's family members, army officials, and one letter from Cheshire himself. Also included in the collection is Elizabeth Scott's (granddaughter of Thomas Cheshire) published historical fiction, More Fox Than Lion, based on Cheshire's early life and manuscript. Correspondence from the donor of the collection, as well as a newspaper article on Cheshire's escape found in the Providence Journal, is included.
Cheshire's account illustrates the conditions experienced by prisoners of war, specifically in the Andersonville prison. The collection also highlights dangers faced when attempting escape. Although this manuscript contains useful insight regarding prison life, it also hints at Union sympathies in the South.
Special Collections and College Archives Finding Aids are discovery tools used to describe and provide access to our holdings. Finding aids include historical and biographical information about each collection in addition to inventories of their content. More information about our collections can be found on our website http://www.gettysburg.edu/special_collections/collections/.
Publication Date
July 2004
Keywords
Civil War, Union scout, Andersonville Prison, Prisoner of War, POW, prison camp
Disciplines
Cultural History | History | Military History | United States History
Copyright Note
This finding aid appears in Gettysburg College's institutional repository by permission of the copyright owner for personal use, not for redistribution.
Recommended Citation
Emler, Meggan, "MS-014: Thomas Cheshire Papers" (July 2004). Special Collections and College Archives Finding Aids. Special Collection and College Archives, Musselman Library, Gettysburg College.
Document Type
Finding Aid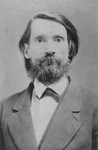 COinS