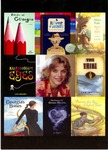 Description
The collection is primarily composed of information relating to the publication of Jen Bryant's picture books and novels. The greatest amount of content is related to books written between 2004 and 2011, but the collection spans from the early days of Bryant's writing career in 1991 to work on her most recently published book, with additional donations anticipated at the author's convenience.
Materials relating to Bryant's professional activities and personal life are also available. These include records of events she attended, awards and honors she received, publishers' catalogues, and personal correspondence.
Special Collections and College Archives Finding Aids are discovery tools used to describe and provide access to our holdings. Finding aids include historical and biographical information about each collection in addition to inventories of their content. More information about our collections can be found on our website http://www.gettysburg.edu/special_collections/collections/.
Collection Size
6 cubic feet
Publication Date
June 2014
Keywords
Gettysburg College, Author Manuscripts, Picture Books
Disciplines
English Language and Literature
Copyright Note
This finding aid appears in Gettysburg College's institutional repository by permission of the copyright owner for personal use, not for redistribution.
Recommended Citation
Fleming, Jenna E., "MS-165: Papers of Jen Bryant '82" (June 2014). Special Collections and College Archives Finding Aids. Special Collection and College Archives, Musselman Library, Gettysburg College.
Document Type
Finding Aid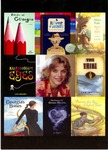 Included in
COinS