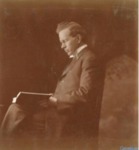 Description
As the collection was created from five different accessions and four donors, over a period of four years and each accession was totally random and jumbled, the processor chose chronological order except when a complete subject file was identified. Parsons made carbon copies of most of his correspondence and wrote often to family, friends, and colleagues about both his personal and his professional life. His letters are filled with personal information, descriptions of life at the College and in the Community, as well as his issues with the administration, making it difficult to separate personal and professional correspondence. Anyone researching Parsons' final relationship with the College should read both Series IA and IB from 1922-1926.
Special Collections and College Archives Finding Aids are discovery tools used to describe and provide access to our holdings. Finding aids include historical and biographical information about each collection in addition to inventories of their content. More information about our collections can be found on our website http://www.gettysburg.edu/special_collections/collections/.
Collection Size
5.28 cubic feet
Publication Date
March 2017
Keywords
Parsons, Louis A., Gettysburg College, Gettysburg
Disciplines
Cultural History | History | Social History | United States History
Copyright Note
This finding aid appears in Gettysburg College's institutional repository by permission of the copyright owner for personal use, not for redistribution.
Recommended Citation
Drickamer, Karen. "Louis A. Parsons Papers (1895-1957)" (March 2017). Special Collections and College Archives Finding Aids. Special Collections and College Archives, Musselman Library, Gettysburg College.
Document Type
Finding Aid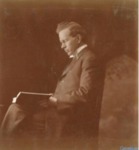 COinS