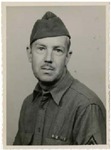 Description
This collection contains personal documents, correspondence, photographs, and items from Albert Chance during the time he served in WWII. His correspondence and photographic materials dominate the collection. While Chance's materials give a thorough description of his personal experience during the war in the European Theater and North African Campaign, they also provide perspective into the mind of the common soldier during this time. Through his letters Chance expressed his feelings of commitment to the war effort, his opinions about the sites and people he saw while he was away, and what he did during his leisure time.
Special Collections and College Archives Finding Aids are discovery tools used to describe and provide access to our holdings. Finding aids include historical and biographical information about each collection in addition to inventories of their content. More information about our collections can be found on our website http://www.gettysburg.edu/special_collections/collections/.
Collection Size
1.5 cubic feet
Publication Date
August 2016
Keywords
Word War II, European Theater, North African Campaign, photographs
Disciplines
History | Military History
Copyright Note
This finding aid appears in Gettysburg College's institutional repository by permission of the copyright owner for personal use, not for redistribution.
Recommended Citation
Fernandes, Melanie. "MS-169: Albert Chance World War II Collection" (August 2016). Special Collections and College Archives Finding Aids. Special Collections and College Archives, Musselman Library, Gettysburg College.
Document Type
Finding Aid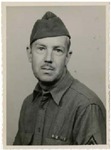 Included in
COinS