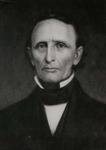 Description
The Samuel Simon Schmucker collection is arranged into four series: I. Correspondence of Samuel Simon Schmucker (S.S.), II. Other Schmucker Correspondence, III. Publications and Papers, and IV. Sermons. Series I is primarily comprised of correspondence written by Schmucker. Series II is composed of correspondence written by other Schmucker family members. Series III includes diaries written by Schmucker, a Schmucker family genealogy, lecture notes by Schmucker, a certificate of reimbursement for damage to Gettysburg College during the Civil War, clippings, and an article about Schmucker. Series IV contains the original sermons written by Schmucker.
Special Collections and College Archives Finding Aids are discovery tools used to describe and provide access to our holdings. Finding aids include historical and biographical information about each collection in addition to inventories of their content. More information about our collections can be found on our website http://www.gettysburg.edu/special_collections/collections/.
Publication Date
July 2001
Keywords
Samuel Simon Schmucker, Gettysburg College, Pennsylvania College, Lutheran Theological Seminary, Civil War, Battle of Gettysburg, Abolitionist, Anti-Slavery
Disciplines
History | Intellectual History | Military History | Social History | United States History
Copyright Note
This finding aid appears in Gettysburg College's institutional repository by permission of the copyright owner for personal use, not for redistribution.
Recommended Citation
Campbell, Jaclyn, "MS-023: Papers of Samuel Simon Schmucker and the Schmucker Family" (July 2001). Special Collections and College Archives Finding Aids. Special Collection and College Archives, Musselman Library, Gettysburg College.
Document Type
Finding Aid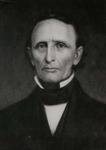 COinS