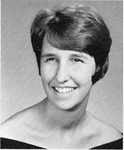 Description
This collection consists of correspondence and college papers from Donna Osterhoudt Schaper, who graduated from Gettysburg College in 1969. As a student, she was part of the student protest movement against the Vietnam War, and she interned for the College Chapel before attending the Lutheran Theological Seminary.
Special Collections and College Archives Finding Aids are discovery tools used to describe and provide access to our holdings. Finding aids include historical and biographical information about each collection in addition to inventories of their content. More information about our collections can be found on our website http://www.gettysburg.edu/special_collections/collections/.
Collection Size
3.25 cubic feet
Publication Date
May 2004
Keywords
Gettysburg College, Vietnam War, Student Protest, Anti-War Protest, Gamma Phi Beta, Lutheran Theological Seminary, College History
Disciplines
Cultural History | History | Social History | United States History
Copyright Note
This finding aid appears in Gettysburg College's institutional repository by permission of the copyright owner for personal use, not for redistribution.
Recommended Citation
Asano, Aya, Shannon Sweitzer, and Keith R. Swaney. "MS-057: The Papers of Donna O. Schaper, Class of 1969: The Gettysburg Years" (May 2004). Special Collections and College Archives Finding Aids. Special Collection and College Archives, Musselman Library, Gettysburg College.
Document Type
Finding Aid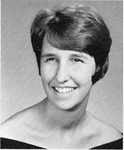 COinS