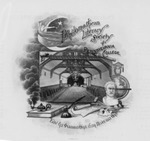 Description
The bulk of the collection consists of the official record books of the two societies and their libraries. Constitutions, minute books, account books and library circulation records cover the period 1831-1924 (with gaps). There are several library catalogues, arranged both alphabetically and numerically. Also included are correspondence spanning the societies' years of existence in the form of letters received and copies of letters sent, and evidence of society activities including event programs, debating topics, and copies of essays, poems and addresses delivered before the societies.
Special Collections and College Archives Finding Aids are discovery tools used to describe and provide access to our holdings. Finding aids include historical and biographical information about each collection in addition to inventories of their content. More information about our collections can be found on our websitehttp://www.gettysburg.edu/special_collections/collections/.
Publication Date
March 2000
Keywords
Philomathaean Society, Phrenakosmian Society, literary society, Gettysburg College
Disciplines
English Language and Literature | Higher Education | Intellectual History | Social and Philosophical Foundations of Education
Copyright Note
This finding aid appears in Gettysburg College's institutional repository by permission of the copyright owner for personal use, not for redistribution.
Recommended Citation
Foster, Melodie A. and Christine M. Ameduri, "MS-006: Papers of the Philomathaean and Phrenakosmian Societies" (March 2000). Special Collections and College Archives Finding Aids. Special Collection and College Archives, Musselman Library, Gettysburg College.
Document Type
Finding Aid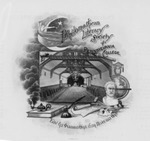 COinS