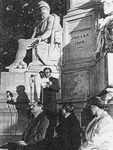 Description
The Lincoln Fellowship collection consist largely of correspondence between Lincoln Fellowship officials and members (individual or through bulk mailings), LF officials and potential guests and speakers, and inter-organizational correspondence. Also included is documentation of LF events (newspaper clippings, photographs, speeches, and video recordings) as well as a few other miscellaneous items. Mixed in with the correspondence are Treasurer's Reports, publicity pamphlets/programs, and bills/invoices.
Special Collections and College Archives Finding Aids are discovery tools used to describe and provide access to our holdings. Finding aids include historical and biographical information about each collection in addition to inventories of their content. More information about our collections can be found on our website http://www.gettysburg.edu/special_collections/collections/.
Publication Date
July 2005
Keywords
Lincoln Fellowship, Abraham Lincoln, Soldiers' National Cemetery, Gettysburg Address, Dedication Day, November 19
Disciplines
Cultural History | History | Military History | Public History | United States History
Copyright Note
This finding aid appears in Gettysburg College's institutional repository by permission of the copyright owner for personal use, not for redistribution.
Recommended Citation
Kowell, Jason M., "MS-065: Lincoln Fellowship of Pennsylvania." (July 2005). Special Collections and College Archives Finding Aids. Special Collection and College Archives, Musselman Library, Gettysburg College.
Document Type
Finding Aid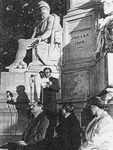 COinS