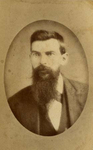 Description
The Alexander Barr collection consists of 17 letters written in between March 14, 1864 and June 3, 1865. The majority of the letters are addressed to his brother Charles in Taylorstown, PA, with the exception of at least one letter composed for his brother Jeff in April, 1864. Most of the letters in the collection date from the time Barr served on Maryland Heights and Harper's Ferry. Included in the letters are Barr's experiences as a new recruit in the artillery with topics ranging from the "very poor grub" at the artillery cookhouse, the oppressiveness of the summer weather and the surrender of Robert E. Lee and the evacuation of Richmond.
Special Collections and College Archives Finding Aids are discovery tools used to describe and provide access to our holdings. Finding aids include historical and biographical information about each collection in addition to inventories of their content. More information about our collections can be found on our website http://www.gettysburg.edu/special_collections/collections/.
Publication Date
June 2006
Keywords
Civil War, 3rd Independent Pennsylvania Light Artillery, Cross Keys, Second Bull Run, Chancellorsville, Battle of Gettysburg, Maryland Heights, Harper's Ferry, Robert E. Lee, Richmond
Disciplines
History | Military History | United States History
Copyright Note
This finding aid appears in Gettysburg College's institutional repository by permission of the copyright owner for personal use, not for redistribution.
Recommended Citation
Gwinn, Christopher M., "MS-073: Alexander C. Barr, Battery F, 3rd Independent PA Light Artillery." (June 2006). Special Collections and College Archives Finding Aids. Special Collection and College Archives, Musselman Library, Gettysburg College.
Document Type
Finding Aid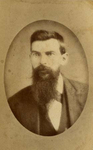 Included in
COinS