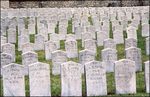 Description
The William H. Young Collection is divided into two Series. I. Biographical Information; and II. Correspondence. This collection consists primarily of correspondence between William H. Young and his wife Susan from August 10, 1862 through March 18, 1865 (with gaps). Most of the letters are written by Young to his wife, with the exception of one dated February 8, 1863, which she writes to him. This collection focuses on the battles between the Confederate and Union armies in the Western Theater of the war. Young writes about the Yankees attempt to capture Vicksburg, Mississippi and also gives a detailed account of the battle at Nashville where he was captured. These letters also describe the life of a common soldier who has gone off to war and left his wife and children behind at home.
Special Collections and College Archives Finding Aids are discovery tools used to describe and provide access to our holdings. Finding aids include historical and biographical information about each collection in addition to inventories of their content. More information about our collections can be found on our websitehttp://www.gettysburg.edu/special_collections/collections/.
Publication Date
February 2000
Keywords
Civil War, Confederate, Prisoner of War, POW, Camp Chase, Civil War letters, widow, 2nd Mississippi, Mississippi Minute Men
Disciplines
History | Military History | Social History | United States History
Copyright Note
This finding aid appears in Gettysburg College's institutional repository by permission of the copyright owner for personal use, not for redistribution.
Recommended Citation
Kemp, Kelly. "MS-008: The Papers of William H. Young" (February 2000). Special Collections and College Archives Finding Aids. Special Collection and College Archives, Musselman Library, Gettysburg College.
Document Type
Finding Aid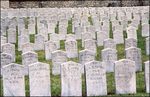 COinS