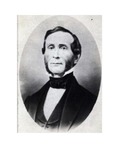 Description
The collection consists primarily of letters about the publishing, distribution, and sale of Michael Jacobs' book Notes on the Rebel Invasion of Maryland and Pennsylvania and the Battle of Gettysburg, July 1st, 2nd and 3rd, 1863 (J.B. Lippincott, Philadelphia, 1864) from sales agents, his publisher, family members, and other individuals interested in the book. The letters date from September 22, 1863 – March 4, 1864. They were later transcribed with a typewriter and the transcriptions are included. Other items in the collection include lecture notes and other notes about the battle (partially transcribed), a photograph of Michael Jacobs, biographical information, testimonials and promotional materials about the book, and a later edition of the book (4th edition, revised, published by "Star and Sentinel" Printer, 1884).
Special Collections and College Archives Finding Aids are discovery tools used to describe and provide access to our holdings. Finding aids include historical and biographical information about each collection in addition to inventories of their content. More information about our collections can be found on our website http://www.gettysburg.edu/special_collections/collections/.
Collection Size
.54 cubic feet
Publication Date
October 2009
Keywords
Civil War, Battle of Gettysburg, Pennsylvania College, Gettysburg College, Michael Jacobs, Notes on the Rebel Invasion
Disciplines
Cultural History | History | Military History | Social History | United States History
Copyright Note
This finding aid appears in Gettysburg College's institutional repository by permission of the copyright owner for personal use, not for redistribution.
Recommended Citation
Downton, Katherine, "MS-107: Michael Jacobs Collection" (October 2009). Special Collections and College Archives Finding Aids. Special Collection and College Archives, Musselman Library, Gettysburg College.
Document Type
Finding Aid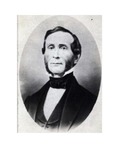 COinS